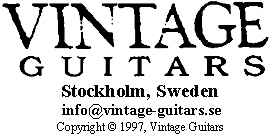 This page is part of our Bjärton information pages.





ca 1965 catalog
(Probably a photo of a SL-12)





Specifications:

Body length: 465 mm.
Scale length: 630 mm.
Fingerboard width: 45 mm.
Spruce top with ladder bracing.
Mahogany back &amp sides.
4-ply white/green bound top.
Double-bound white/green soundhole.
Single-bound back.
3-piece mahogany neck.
Rosweood veneered headstock with no logo.
Unbound rosewood fingerboard with dot inly.
Rosewood bridge.
Strip tuners.
Natural finish.
One year warranty.

Introduced: ca 1961

Earliest known example: 25138 (ca 1961)
25397 (ca 1961)
26076 (ca 1961)
33415 (ca 1962)
34149 (ca 1962)

ca 196?:

Fingerboard width: 50 mm.
Spruce top with fan bracing.

1963:

Fingerboard with no dot inlay.

38894 (1963) - (missing label)

ca 1964:

España logo on headstock.
Fingerboard with dot inlay.

52605 (1964)

ca 1965:

Also available under the Hagström brand.

Latest known Bjärton made example: 77793 (1966)

ca 1967:

Built by Landola in Finland.