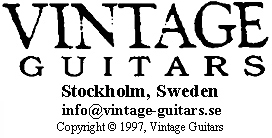 This page is part of our Levin information pages.





Specifications:

Tenor Banjo.
Laminated maple and mahogany resonator.
11" head diameter.
23" scale.
Levin Special double contact tone ring.
One-piece flange.
Laminated maple and mahogany rim.
Mahogany neck.
Single-bound ebony fingerboard with mother-of-pearl inlay.
Grover Planet Gear tuners.
Levin bridge with ebony top.
Oettinger adjustable tailpiece.
Gold plated engraved hardware.
Natural finish.

Also available as Plectrum Banjo (Grand (PB)).

Introduced: ca 1926

Earliest known example: 63976 (1927)

1928:

One year warranty.

Latest known example: 67307 (1928)

ca 1930:

Laminated mahogany resonator.
Changed resonator decoration.
Sculptured neck.
Changed fingerboard binding.
Mother-of-pearl tuner buttons.
Ten year warranty.