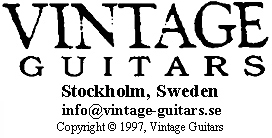 This page is part of our Levin information pages.





Specifications:

8-string Mandolin.
Flat back.
Body width: 260 mm.
Spruce top with undetermined bracing.
Walnut or mahogany back &amp sides.
4-ply bound top.
Single-bound back.
Unbound pickguard.
Unbound headstock.
Mahogany neck.
Unbound rosewood fingerboard with pearloid dot inlay.
Nickel plated tuners.
Natural finish.
One year warranty.

Introduced: ca 1947

Earliest known example: 200442 (1948)
202907 (1948)

ca 1949:

Mahogany back &amp sides.
Large bridge thumbwheels.
Changed tuner design with white plastic buttons.

2910xx (1949)

ca 1955:

Renamed Model 44.

338335 (1956)

ca 1957:

Changed tuner design with white straight-sided plastic buttons.

Latest known example: 406083 (1960)

ca 1960:

Tuners with white oval plastic buttons.