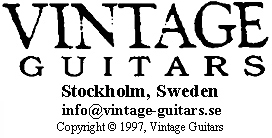 This page is part of our Levin information pages.





Specifications:

Tenor Banjo.
Laminated birch resonator.
11" head diameter.
21" scale.
18 frets.
Nickel plated round tone ring.
Laminated maple rim.
Alder neck.
Single-bound rosewood fingerboard with mother-of-pearl dot inlay.
Grover tuners.
Levin bridge.
Nickel plated hardware.
Dark brown finish.

Also available as Plectrum Banjo (T 100 (PB)),
Mandolin Banjo (M 100)
and Guitar Banjo (G 100).

Introduced: ca 1926

ca 1927:

Single-bound fingerboard with 19 frets.

Earliest known example: 62692 (1927)

1928:

One year warranty.

ca 1930:

Changed tailpiece design.
Brown finish.

91571 (1935)
95735 (1935)
Latest known example: 103788 (1937)

ca 1942:

Reddish brown finish.