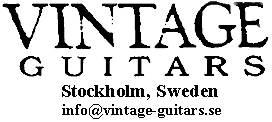 This page is part of our Bjärton information.
Double basses were the first instruments being
produced by the company, but more information
on these is needed to make the information below
more accurate and complete. Please help by
sending us photos of your instrument or any
other information that you might have access to.
Bjärton non-cutaway basses identifier
| | | | | |
| --- | --- | --- | --- | --- |
| Model | Size | Top | Back | Neck |
| Konsert | Full | Carved spruce | Arched (carved maple) | Flame maple |
| Favorit | 3/4 | Carved spruce | Arched (carved maple) | Flame maple |
| Standard | Full | Carved spruce | Flat (pressed maple) | Maple |
| Suverän | 3/4 | Carved spruce | Arched (pressed maple) | Beech |
| Populär | 3/4 | Carved spruce | Flat (pressed maple) | Beech |
| Elit | 3/4 | Pressed birch | Arched (pressed birch) | Birch |
| Junior | 3/4 | Pressed birch | Flat (pressed birch) | Birch |
| | | | | |
| --- | --- | --- | --- | --- |
| Model | Size | Top | Back | Neck |
| Swingmaster | 3/4 | Pressed spruce | Arched (pressed maple) | Maple |
Bjärton cellos identifier
| | | | | |
| --- | --- | --- | --- | --- |
| Model | Top | Back | Neck | Fingerboard |
| Model 1 | Carved spruce | Maple | Maple | Ebony |
| Model 2 | Carved spruce | Maple | Maple | Pear |
| Model 3 | Pressed | ? | Birch | ? |