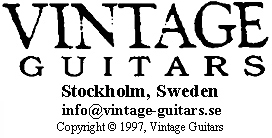 This page is part of our Levin information pages.



This image was used for the Model 1 in the
1902 catalog, but is more likely a Model 2.


Specifications:

Non-cutaway.
Body width: 315 mm.
Body length: 460 mm.
Body depth: 78 mm.
Spruce top with ladder bracing.
Birch back &amp sides.
Unbound top.
Unbound back.
Unbound headstock.
Unbound ebonized fingerboard with mother-of-pearl dot inlay.
Silver plated frets.
Pyramid bridge.
Bridge pins and strap button with mother-of-pearl inlay.
Rosewood finished back &amp sides.
Orange finished top with whitened edges.

Also available with tailpiece (Model 2 S).

Introduced: ca 1900

ca 1906:

Triple wood bound top.
Changed rosette.
Walnut fingerboard with no inlay.
Brass frets.
Brass tuners.
Changed bridge design.
Mahogany finished back &amp sides.

Earliest known example: 5221 (1906)
14023 (1910) - (sanded bridge)
40617 (1918)
46015 (1920)
Latest known example: 4723x (1920)

ca 1923:

Silver plated frets.