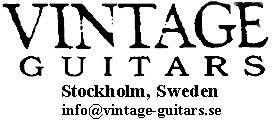 This page is part of our Levin information.





Specifications:
Non-cutaway.
Body width: 315 mm.
Body length: 460 mm.
Body depth: 78 mm.
Spruce top with ladder bracing.
Birch back & sides.
Triple wood bound top.
Unbound back.
Unbound headstock.
Unbound ebonized fingerboard with mother-of-pearl dot inlay.
Silver plated frets.
Ebonized bridge.
Bridge pins and strap button with mother-of-pearl inlay.
Mahogany finished back & sides.
Natural finished top.
Also available with tailpiece (Model 3 S).


Introduced: ca 1900


ca 1905:
Walnut fingerboard.
Changed rosette.
Pyramid bridge.


Earliest known example: 3748 (1905)


ca 1906:
Changed rosette.
Nickel plated tuners.
Rosewood finished back & sides.


11179 (1909)
24236 (1914)
36364 (1917)
Latest known example: 43924 (1919)


ca 1923:
Also available in Concert size:
Body width: 340 mm.
Body length: 493 mm.
Body depth: 90-95 mm.