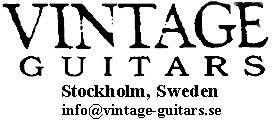 This page is part of our Levin information.





Specifications:
8-string Octave Mandola version of
Model 400 / Model 340.
Tuned one octave lower than a mandolin.


Flat back.
Body width: 300 mm.
Spruce top with undetermined bracing.
Maple back & sides.
Single-bound top.
Unbound back.
Black pickguard.
Unbound headstock.
Single-bound rosewood fingerboard with mother-of-pearl dot inlay.
Nickel plated tuners.
Sunburst finish.
One year warranty.


Introduced: ca 1933


Earliest known example: 92493 (1935) - (changed tailpiece ?)


ca 1942:
Perloid fingerboard inlay.
Changed tailpiece design.


ca 1943:
Walnut fingerboard.


142882 (1943)
159290 (1945)
1622xx (1945)
Latest known example: 189315 (1947)


ca 1947:
Replaced by
Model 80 Oktavo.