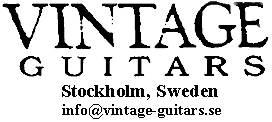 This page is part of our Bjärton information.
The line of
ca 1952 - ca 1954
Model ?
Here is a list of entries in the shipping ledgers of
models not to be found in any of the known
catalogs. If you have any information on them,
or if you have a mystery Bjärton, please let us
know.
B-10 (1960s)
Bjärton 100
Bjärton 200
Bjärton 300
FL-10
G-10
Granada I
J-11 (Jimmy?)
J-22 (Sammy?)